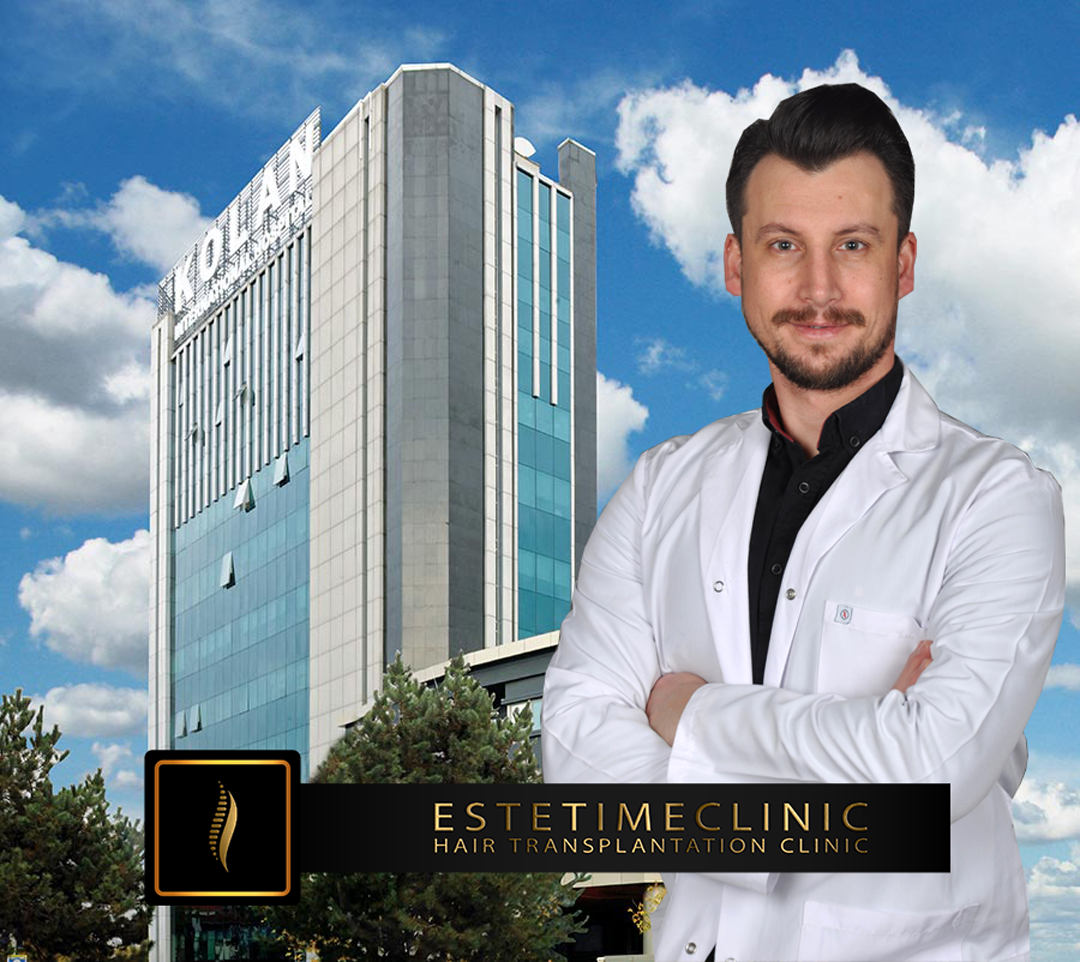 BIOGRAPHY
Dr. Gökhan Metin was born in 1985 and started working in hair transplantation in 2009.
After studying at medical school, he obtained his medical degree at Arel University, Istanbul, in the Department of Anesthesiology.
From 2009 to 2014, he worked as a hair surgeon at Dora Hospital in Istanbul.
In 2015, he established Estetime clinic, which has received the Gold Faces award as the best hair transplant clinic in Turkey for the last 2 years.
CLINIC'S ADDRESS
The clinic is located in the European part of Istanbul, on the top floor of the famous Kolan Hospital, in the beautiful Şişli area of Istanbul.
Being inside the hospital guarantees compliance with the highest standards of hygiene and safety.
PROCEDURES OFFERED AND PRICES
Classic FUE with incisions performed by Dr. Metin with sapphire blades.
FUE with DHI (use of implanting pen for incisions and grafts)
Beard and eyebrow transplantation by FUE
The price of a hair transplant is 1800 euros regardless of the number of follicular units grafted and includes:
3 nights hotel accommodation
Transfer by private luxury cab to and from the airport.
Postoperative kit with enough vitamins for 6 months after the surgery
2 PRP sessions
Specific product for postoperative wash
Postoperative medication
Neck pillow
CONTACT INFORMATION:
You can receive an evaluation of the clinic through our virtual consultation form: https://bellicapelliforum.com/consulto-chirurgo/  and selecting Estetime Clinic
PHOTOS OF THE CLINIC: